A beautiful day in 1996 for sailing on the Strait
of Georgia on Ed Goski's boat. "Yo-Ho-Ho and
a bottle of rum". It's great to be retired.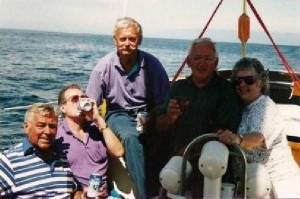 Jake Haycock, Al Wardstrom, Ed Goski,
Trom Tremblay and Mary Goski.
Perfect day for golf...probably do 18.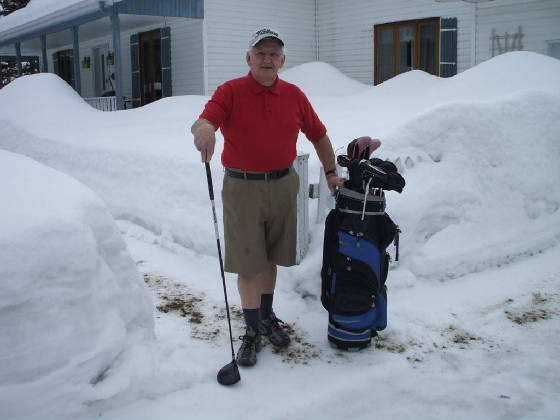 Trom...always practicing...St. Gabriel de ValCartier...March 2009.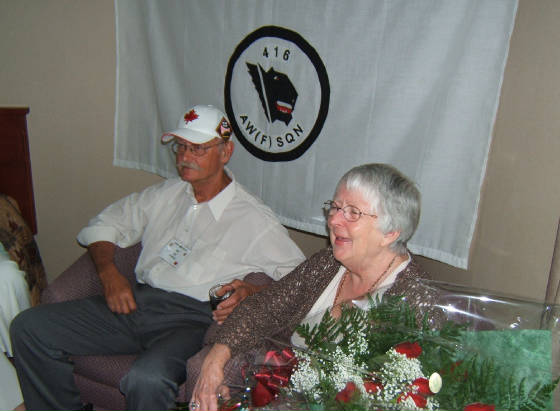 Ed and Mary Goski...46TH. Wedding Anniversary
(Celebrated at 2007 AWFA Reunion, Niagara Falls)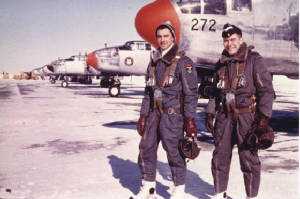 "Up in the air, Junior Birdman!"
RCAF Winnipeg, March 1959: Cadets Lloyd Graham and Jess Eisler, against a backdrop of veteran B25s, prepare to do battle in the skies against a relentless enemy - the AI school instructor!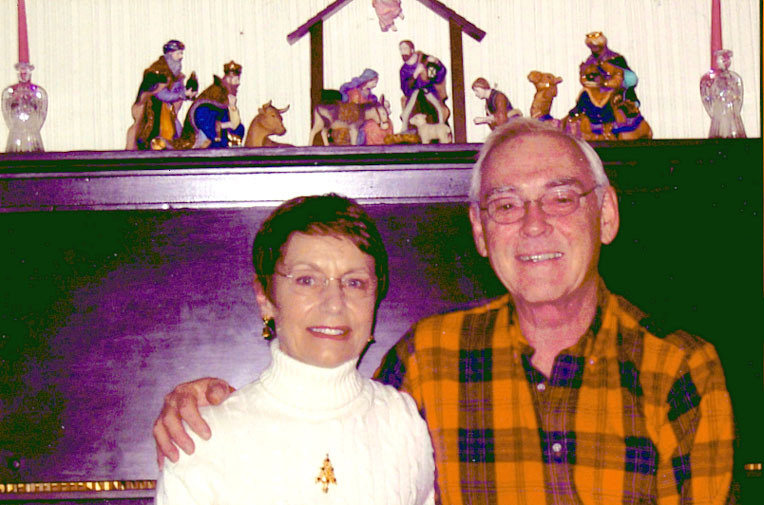 Lucille and Barry Mootham, Christmas 2005
A happy group - Mont-Tremblant, 22 September 2004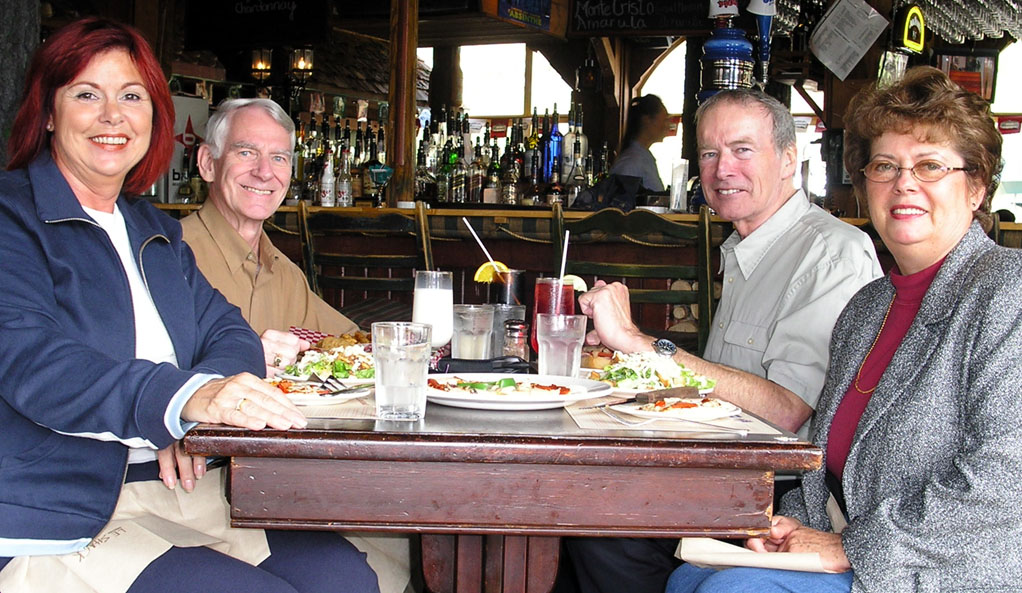 Lise T., dear Claude Montour, Jacques T., Sharleine H.