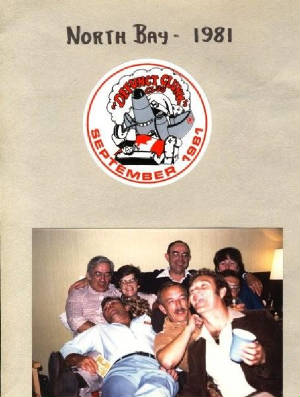 .
"A bunch of the boys (and girls) were whooping it up in the Malamute saloon" ... looks like McGrew's kinda party! Let's see if we can figure who's who ...
At the rear, from the left: Trom, Helen, Lloyd, Mary Goski. At the front, looks like Jake taking a nap, Dave Lennox, and Ted Strachan (425). (Not sure the lip-fuzz is really you, Dave.) Somewhere lurking behind Ted is Ed Goski.
.
"I am ze locksmith of love, no?"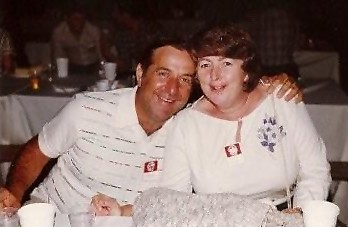 Chalky makes a Pepe le Pew move on Mary!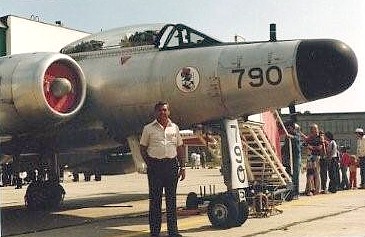 Jake Haycock and soon-to-be retired 18790
Wow, catch the awesome paint job ...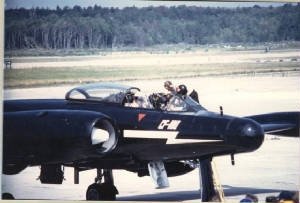 ... definitely not one of your "Warriors for the working day"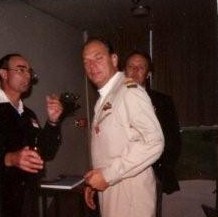 Lloyd, Pete Growen and Gord Paler
______________________________________