September was a happy month at Trom's idyllic Valcartier residence!
On the 20th Lloyd and Mary Lou dropped in on the way to see their daughter in Ottawa; then, a week later, Mary and Ed Goski hit town after a 50th anniversary cruise from Kingston to Quebec City.
To quote Trom: "It's always great to see old friends again."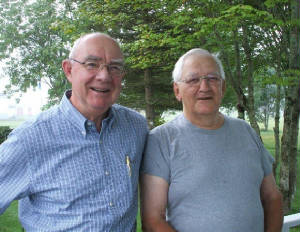 LLOYD AND TROM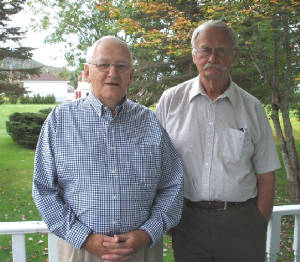 ED AND TROM