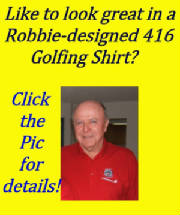 While the webmaster will put latest changes to the site in here, any real social news will, we hope, come from you guys.
20st Nov 2018
In Memoriam entries for Bill Bland and Al Wardstrom have been added and the Honour Role updated.
1st Nov 2018
An In Memoriam entry for Brian McKay has been added and the Honour Role updated.
9th Apr 2018
The In Memoriam entry for Norman Smith has been updated with a bio submitted by his family.
27th May 2017
An In Memoriam entry for Robert "Bob" Eley has been added and the Honour Role updated.
Please note that Bob was the current web master for this website and the update has been done by his son, Brian. Bob's estate is willing to maintain and pay for the continued hosting of the site (about $6/mth) for a period of one year. If there is anyone out there (surviving Lynx Squadron member or other interested party) who is willing to take over as web master, please contact Brian (
eleybri26@yahoo.ca
). If no one is able to take over, then as per Bob's instructions, the website will, sadly, be shut down at the end of the one year period. Thank you
8th January 2017
A belated In Memoriam entry for Danny Gagnon
has been added.
8th August 2016
Update to Chatham Reunion page,
including links to some archive photos.
Also a mini-reunion documenting Punchbowl 2's
attendance.
26th June 2016
An update to the Chatham Reunion page.
A rebuild of the CrewPics page.
30th March 2016
6th March 2016
Jacques Turcotte's Memoriam entry has been expanded.
30th January 2016
Memoriam entries have been added for Arn Dagenais and Ron Meek.
6th January 2016
of folks' intentions regarding the July reunion. Please let
Bob E. know what you decide, so we can all know who's going!
22nd March 2015
An In Memoriam entry for Andy Hartman has been added.
28th May 2014
An In Memoriam entry for John Dardier has been added.
25th April 2014
An In Memoriam entry for Rex Fulcher has been added.
3rd April 2014
An In Memoriam entry for Gord Paler has been added.
29th January 2014
An In Memoriam entry for Jacques Turcotte has been added.
29th December 2013
An historic photo received in a Christmas message finds its way
12th December 2013
An In Memoriam entry for Ron Egli has been added.
4th November 2013
Mini Reunions, anyone? While mulling over the chances of another
major get together, Bob G. and I thought maybe we could
compromise by documenting informal meetings of old comrades.
rolling, and hope others will join in. How about it?
7th October 2013
The passing of Stubby Holmes on September 26, and Pete
Cumberbirch sometime this summer, has been
recorded in our Honour Roll and Memoriam pages.
28th August 2013
Laurie Bastie's Memoriam entry has added details.
30th March 2013 Our MEMORIALS Page is Expanded!
Near the top of the Memorials page is a request for more
information about our departed comrades. Well, out
of a clear blue sky, Pete DeSmedt has supplied a host
of memories. In addition, he supplied a delightful "war story"
for our Scrapbook.
Please, if YOU can fill any more gaps, or have any great
stories, do let Bob know.
Thanks!
10th March 2013
An In Memoriam entry has been added for recently departed
Taffy Evans.
8th December 2012
Ron Egli's video is online!
Yes, I'm sure you've all seen this great piece of nostalgia,
but it's now been added to our Scrapbook Page. You can
get there directly by going to
13 September 2012
Sad news as another old comrade passes away. Please
see the Memorials Page entry for Clarence Atter.
11 September 2012
Thanks to Len Sturch, we're now able to include a new
Don your nostalgia hat and look at some great photos!
6 October 2011
Hot off the press (a bit late actually) comes more
celebratory news - Ed and Mary hit their 50th. It's all
2 October 2011
It's always nice when I can put some friendly event
fellow Lynxes to "Chez Trom". Too bad I don't get to
add more occasions like this .... HINT, HINT!
10 June 2011
Barrie Mootham's passing on 23rd May is recorded in our
Honour and Memorial pages.
30 January 2011
"Sparks in the Night Sky" is the title of a soon to be published
book about CF-100 and CF-101 EW missions. The Klunk crew
in the story is Doug Fitzpatrick/Bill Bland, the Voodoo pair
are Gene Lukan/Ronald "Tiny" McDonald. You can read more
16 January 2011
In response to concerns about public access to sensitive
information, the Annual Newsletter is being removed from
the site. Sharleine will continue to distribute it via private
emails.
1 January 2011
Sharleine (and lots of you) have laboured, and the harvest
is the Annual Newsletter for 2010!
12 December 2010
Thanks to ex-419 Squadron's Harry Kelly, more details of
Willie Milne's life have been added to his Honour Role and
Memoriam entries.
2 November 2010
Thanks to some out-of-the-blue input from South Africa,
a little more of Clive Loubser's life has been added to his
Memoriam entry.
21 October 2010
A link to the frameable squadron history presented to Allan
Botting in Edmonton has been added to the Home page.
20 October 2010
The Edmonton reunion pages are finished, and may be
viewed under
RV2010
. There are six new pages, with
links to an excellent selection of photographs. My
thanks to everyone who contributed, and apologies if your
favourite wasn't used!
14 October 2010.
Tex is now in our Memorials page, also the entry for Serge
Alain has been expanded with new information. The site
face lift is complete; work continues on the Edmonton
Reunion pages.
11 October 2010.
Dave "Tex" McCheyne passed on yesterday. Our Honour Roll
has been changed, and an entry for Dave on the Memorials
page will be added soon.
Work on the Edmonton Reunion pages is continuing, as is the
site "face lift".
6 October 2010.
An Obituary for Bill Cole, who left us in mid-September,