"Meet and Greet at the
Club Italia Banquet Hall!"
Given the number of 416ers attending, our informal version was probably more populated then the "real" one. OK, I'm exaggerating a little - poetic licence, anyone? - but we were a mighty host!
Interlude
Next day was spent on various Niagara-related activities: exploring the Caves, riding the Maid of the Mist, touring several Wineries (a popular choice!) and visiting the House of Butterflies, which - to the writer's disappointment - contained ... butterflies!
Here are a few paparazzi-style pics ...
The pilot gets that great seat up front?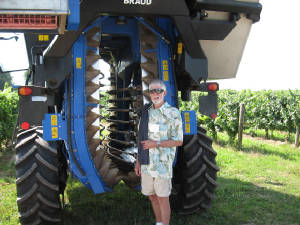 ... while the Nav has to squeeze in here? Typical!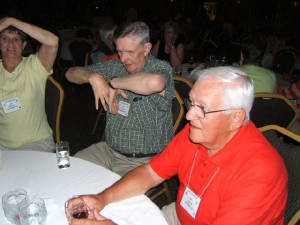 Helen, Dave, Trom
Background: Margaret, Jake, Bud, Evelyn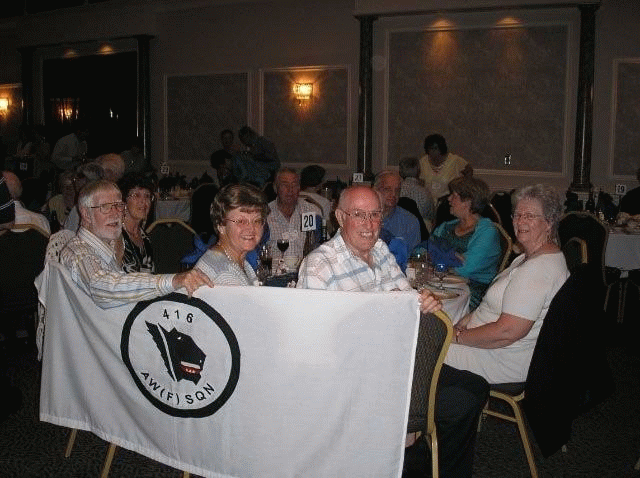 Foreground: Bob, Edna, Pat, Mary-Lou, and the FLAG!