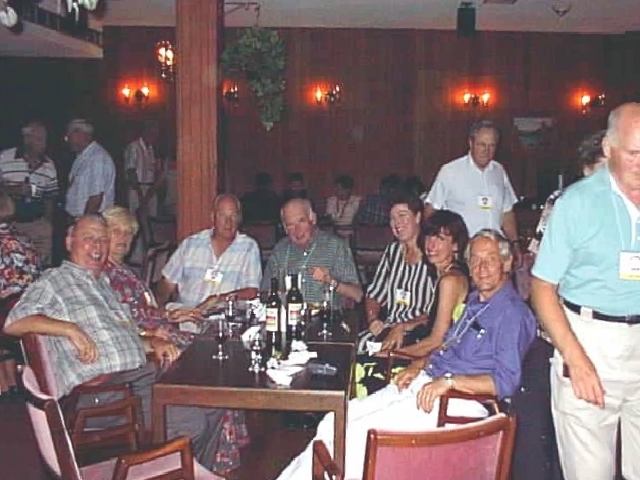 Bill and Caroline Morris, Pete Growen, Taff Evans, Marion Growen, Wendy and Vern Matheusik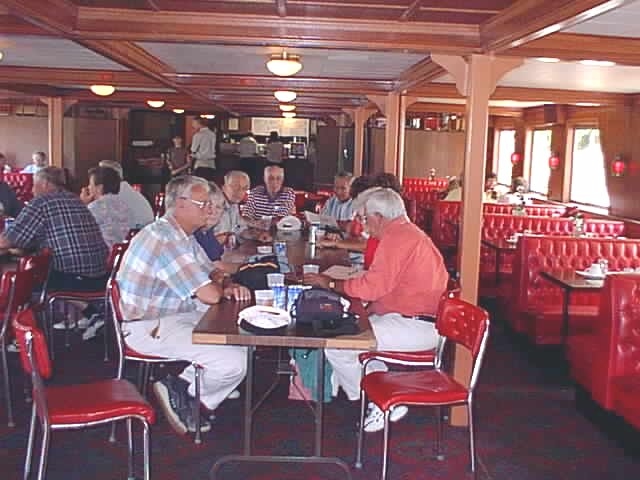 Positive IDs are Ed and Trom nearest, Pat and Jake in the rear!
The one above is tricky, so I need more space to name everybody! The two ladies looking in from the foreground are Mary Goski and Sharleine H. From the left, against the wall, we have: Jake, Taffy (maybe) adjusting camera, Ed taking pic, Trom, Vern (maybe), Carolyn Morris, Wendy M. in red dress, Bill Morris in Tilley hat, and another hidden lady behind him. Phew!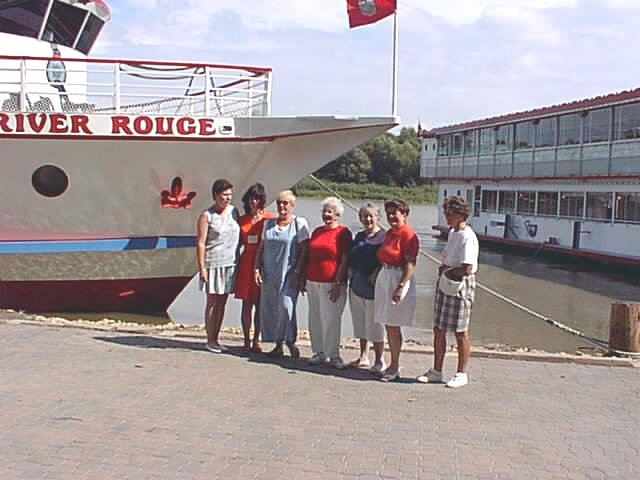 Marion G, Wendy M, Carolyn M, Betty Tremblay (maybe), Mary G, Sharleine H, Edna Ledgerwood.