These photos of a happy group of youngsters cannot fail to evoke for some reminders of the pains and losses to come. But they are part of our lives ... and it was a great party - a memory to cherish as we go down the line.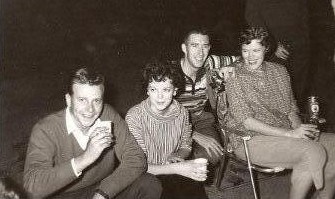 Al Wardstrom, Pat, Bob Eley, Lauris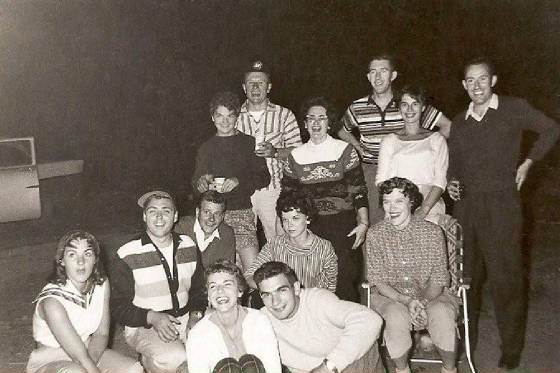 Standing Rear R-to-L: Sharon, Andy H., Betty, Bob E., Bev, Pat L.
Middle Row: Marge, Jake H., Al W., Pat, Lauris
Centre Front: Priscilla, Doc P.
______________________________