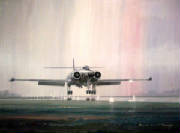 Sooner or later, each of us will gear up for that last flight. This page is dedicated to those who have gone ahead.
Oh! I have slipped the surly bonds of earth
And danced the skies on laughter-silvered wings;
Sunward I've climbed, and joined the tumbling mirth
Of sun-split clouds, - and done a hundred things
You have not dreamed of - wheeled and soared and swung
High in the sunlit silence. Hov'ring there,
I've chased the shouting wind along, and flung
My eager craft through footless halls of air ...
Up, up the long delirious burning blue
I've topped the wind-swept heights with easy grace
Where never lark or even eagle flew -
And, while with silent lifting mind I've trod
The high untrespassed sanctity of space,
Put out my hand, and touched the face of God.
by John Gillespie Magee
Many of our CF-100 comrades listed alphabetically here show merely a name, with little or no details of their post-416 life or passing. If you can supply additional data about anyone - obituaries, biographical notes, photographs, memorials, etc - we would love to receive it for inclusion here.
Contact: ** Please see latest News note regarding Bob Eley's passing and future updates to the website. **
_____________________________________
Serge Alain
(Died May 15th, 1975)
Serge was a pilot in the original reactivated 416, and in 1958 flew with Barry Smeeth as his navigator. Married to Therese Lambert Alain, Serge was a family man with six youngsters when he died tragically young of a heart attack while still in his thirties.
(Thanks to Jacques and Lise, who recently met Serge's sister and supplied this information.)
___________________________________
E. John Allison
21 February 1933 - 6 November 2004
Aged 71, after a long illness, passed peacefully away on November 6, 2004 at Westside Care home in Westbank, B.C. John was born in Bournemouth, England, moving to Canada in 1955. A Captain in the Air Force, John retired in 1988 in Winnipeg, MB, and moved to B.C. in 2004. John served with 416 from 1958 until its disbandment in '61.
____________________________________

Clarence on squadron

In later life
Clarence F. Atter
1934 - September 3rd 2012
"Clarry" flew as a Nav with pilot Doug Crocker from early 1958 until sometime in 1960, before becoming a systems analyst and project manager with Sun Life Insurance.
____________________________________

Jim in 1958
J.H. "Jim" Barker
Jim joined 416 with navigator Steve Wright in early '57. The nephew of WWI ace Billy Barker, he'd previously done a tour with the US Marines and, after leaving the RCAF, joined the RCN and flew Banshees! Last contact with Jim may have been when Pete de Smedt met up with him in Dauphin, Manitoba, around 1992.
____________________________________
L.L. Bastie
(19xx - 29th May 1969)
Died in a midair collision while in a four plane
formation rehearsal out of CFB Comox.
____________________________________
Bill Bland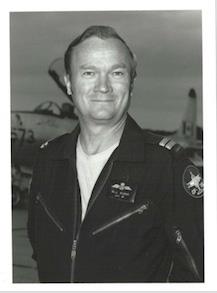 William "Bill" Bland
(Dec 7th, 1934 - Nov 5th, 2018)
Bill was a navigator with Ray Amey in his 416 days. Bill was predeceased by son Darren William, survived by daughter Susan Karlyn, son Steven David, wife Pam, brother Jack and sister-in-law Geri.
____________________________________
R.G. "Bob" Bolton
(date and circumstances of death unknown)
____________________________________
W/C (BGen) John Buzza
1923 - 22 June 2004
On Tuesday June 22nd, 2004 age 81 years. A life well lived, claimed so quickly by the cancer he faced with his usual unrelenting courage and humour. Wife K. Ruth Buzza, who loved him for 57 years; cherished children, Julie Murphy (Paul), Paul Buzza (Emi), one sister, two brothers and many wonderful friends, especially from his military days, share a sense of loss, but celebrate that he lived so well with such drive, and interest in everyone and everything. A family to love dearly, friends to laugh with, and a military career that saw him rise from a boy airman in 1939 to a distinguished general in the Canadian Armed Forces. He spent much of WWII as an air gunner, but was promoted and trained as a fighter pilot, his greatest love. General Buzza led by example and was a wonderful mentor to many. In the CF-100 years, the then Wing Commander Buzza commanded 416 (February-December 1960) and 423 (August 1961-May 1962) AW(F) squadrons, where he helped develop younger officers who went on to become leaders in the Canadian forces.
___________________________
S.C. Cassels
Stu was one of the first postwar AI types, as he trained with the USAF in Waco Texas. He had apparently been an air gunner in WW2, and had incredible vision. Stu joined 416 at the start, flying with pilot Ralph Lince.
___________________________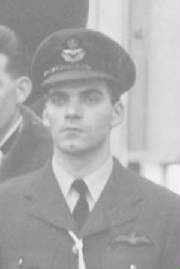 William M. "Bill" Cole
Died 15th September 2010
William "Bill" Cole
Bill was a navigator with 416 from its initial 1957 reactivation until sometime in early 1959. He is said to have been a quiet guy, but left the squadron some great photos from those first years. After leaving 416 he joined Air Canada to become a flight dispatcher with TCA/Air Canada. Robbie Robinson remembers being briefed by Bill, and said he always did a good job.
(Thanks to Robbie and Trom for their input.)
____________________________________
S.D. "Stu" Cooper
_________
________________
T.D.Crocker
Pilot Doug flew with navigator Clancy Atter;
see the Crewpics page for their photo.
__________________________
Peter Cumberbirch
(Died summer of 2013)
Pete was with 416 at its rebirth in 1957.
_______________
____________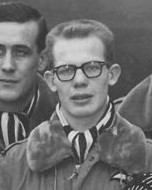 Arn in 1957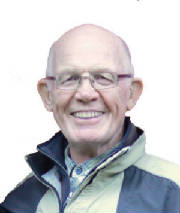 In later years!
Arnold "Arn" Dagenais
(21 Dec 1934 – 9 January 2016)
A graduate of Concordia University in Montreal, Arn and pilot Jack Oickle were with 423 Squadron when it shared St. Hubert with 425. They then became original members of 416's new life, when it moved from Sabres to CF-100s in February 1957.
After leaving the RCAF, he worked for a while at Marconi, then entered the education sector, first as a secondary physics teacher and then as faculty and administrator in the CEGEP system in the province of Quebec. His last position after 40+ years at Vanier College, where he was part of the founding faculty, was as Dean of Science and General Studies.
With his curiosity about the world around him, a passion for languages, love of sailing, outgoing personality and sense of humour, and his determination to stay fit in the face of his many health challenges, Arnold was a lifelong learner, traveller and friend of many.
________________________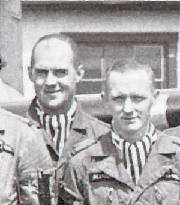 John D. left with John Allison
John Dardier
(Died May 22nd, 2014)
John, like his B Flight navigator, John Allison, left England to join the RCAF. After 416 disbanded, he commenced a colourful series of postings. First a short course in Winnipeg, then back to Montreal to manage the installation of flight simulators for CF104 bases in Europe. From '64 to '66 he served at the Pentagon in Washington, then attended the CAF Staff School in Toronto. In 1967 he started a four year tour in Germany which he spent investigating the numerous "flying coffins" accidents, then home to 447 Bomarc Squadron at La Macaza. John's last flying tour was at Summerside, where he commanded 413 Search and Rescue Squadron. They conducted survival and scientific missions on the Georges River (Northern Quebec), and facilitated the first parachute jump at the North Pole. In 1974-78 he was the military attache at the Canadian Embassy in Paris, then finished his Air Force career working on SAR projects for the General Staff in Ottawa. In 1983-84 John applied his SAR knowledge in the investigation of the sinking of the Ocean Ranger oil rig. After this, John and wife Francoise – who he met while at St. Hubert - settled in Rosemont, in the shadow of the Vosges Mountains in France. There he joined local church choirs, and indulged his love of music, with special emphasis on Bach!
___________________________________________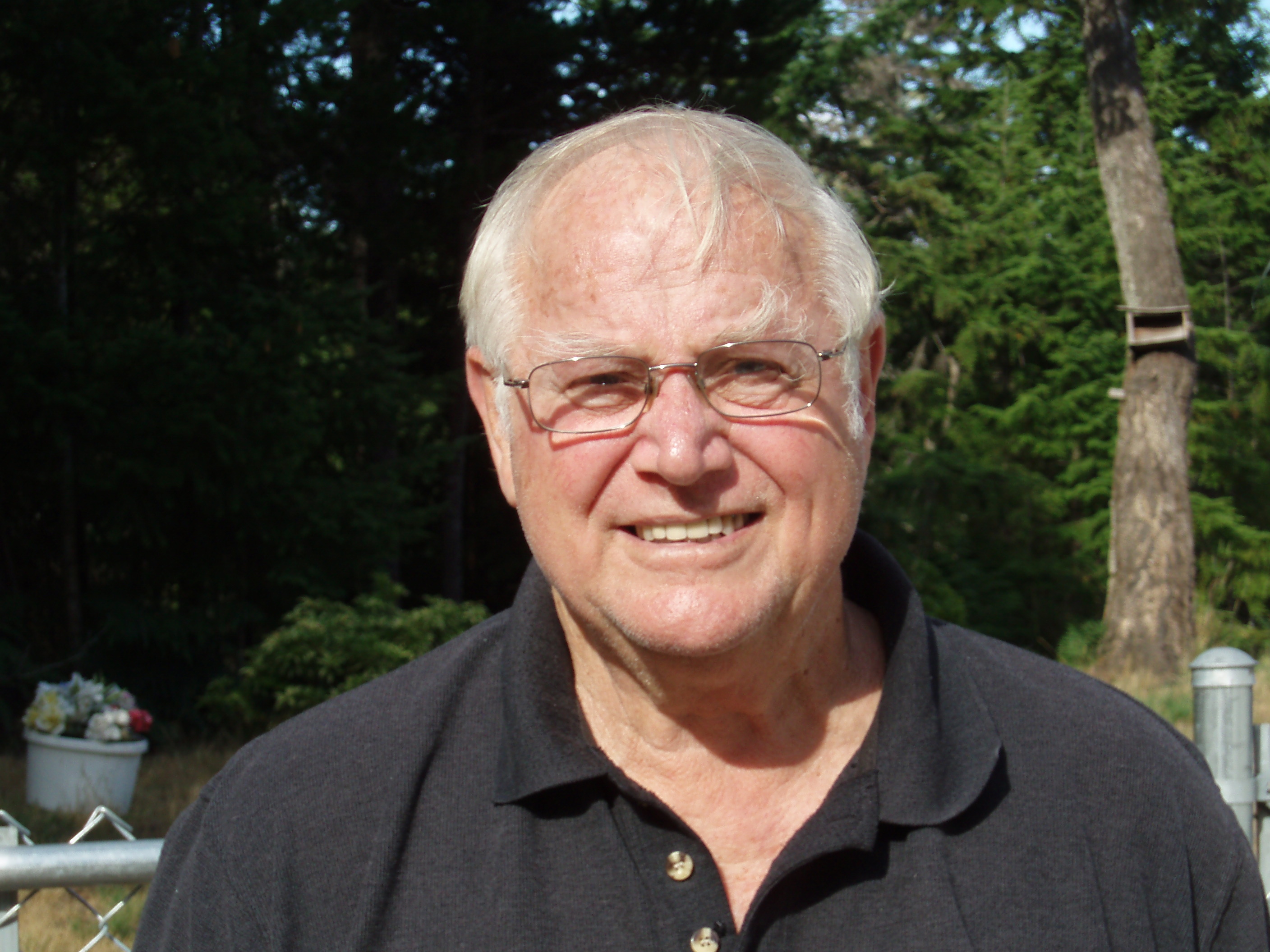 Jack Deakin
10 April 1932 – 26 November 2008
Jack was born in Ottawa, and is said to have had, outside of a devotion to his beloved wife Beverly, four loves in his life: fishing, skiing, motorcycling and flying. He fished for over 70 years, skied for 70, motorcycled for 50 and flew with the RCAF and CAF for 36, including time spent on 416 Squadron.
_____________________________________
Les Dennis
_____________________________________
J.J. "Gil" Desserault
_____________________________________

Don in 1958
Don Doyle
died 6 July 2008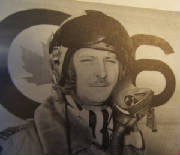 _____________________________________
W/C W.L. "Smokey" Drake
"Smokey" Drake served as the first CO of 416 CF-100 AW(F) Sqn. from its formation in February 1957 to August 1959.
In the early sixties, as an acting Group Captain, he was assigned as an Air Attache in Moscow, and served as BopsO in Comox, B.C. until his retirement some time before 1967. Passed away in Comox of natural causes (date unknown).
_____________________________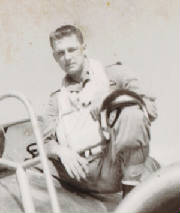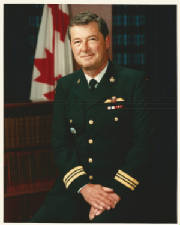 Ronald "Ron" Egli
24th May 1935 - December 6th 2013
Ron was a B Flight navigator from 1959 to 1961.
In later life he became the Director of the French Language School.
___________________________
R.E."Ron" Ehrne
Died 2nd May, 1971
Ron Ehrne was born and raised in Mission, B. C. He joined the RCAF in 1956 and following pilot training and CF-100 OTU at Cold Lake, was posted with his navigator Denis Rogers to 416 Squadron,St. Hubert. Completing his tour in 1961, he served with 401 Air Reserve Squadron. Ron was killed in an Otter aircraft crash on 2 May 1971 at Petersville,New Brunswick. Pictured below is a memorial cairn which was erected at the sight of the crash.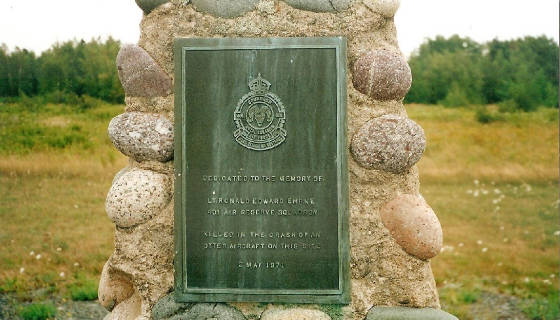 A quote from Ron's navigator, Denis Rogers:- "I visited Ron's father from time to time in Mission, B.C. where he lived. He died a few years ago and was close to 100 at the time of his death. He was a great guy with great courage. Ron had two other brothers, both of whom died young, one in a motor vehicle accident at age 33 and another even younger of cancer. Ron is buried in Mission in a mountainside cemetery, the same mountainside that we came within a few feet of when Ron buzzed his parent's house on a flight from St. Hubert to Comox. (The wings on his grave are mine)".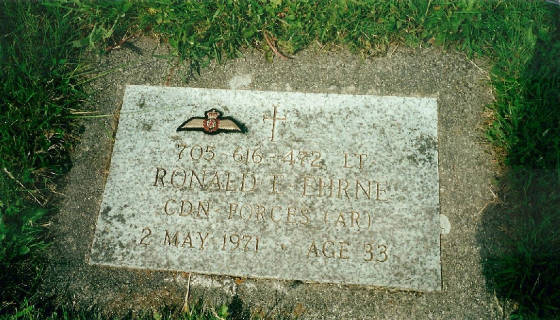 Ron's gravesite, Mission B.C.
____________________________________________________

Bob Eley in his 416 days, circa1960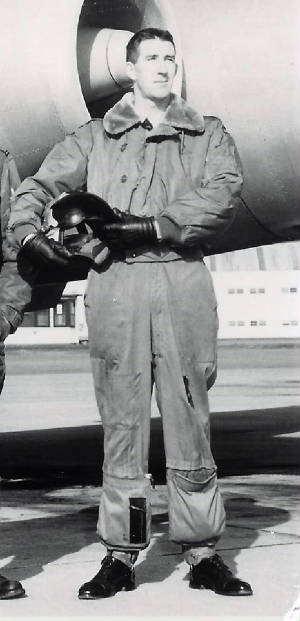 Bob Eley in retirement, 2017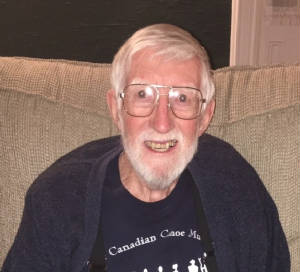 Robert "Bob" Eley
24th Oct 1933 - 13th May 2017
Born in Bexley Heath near London, England, Bob's family moved to the small historic town of Watchet in the West Country, at the outbreak of World War II. There he joined the Air Cadets and began a lifelong love of everything concerning aeroplanes. On leaving school, he pursued this passion by turning the mandatory National Service into a commitment with the RAF.
In the mid 1950s his adventurous spirit brought him to Canada. He joined the RCAF and eventually landed in the Lynx Squadron where he flew with Lorne "Sparky" Sparks as "Punchbowl 16", widening his flying experiences and falling in love with both his favourite aircraft, the CF100, and this vast country.
Along the way he got married and had a son, Brian, and daughter, Gillian in whom he instilled not only the same adventurous spirit, but also his special sense of humour and love of books, music and especially movies.
When his flying days came to an end he left the Air Force, moved to Toronto, and began a new career in the burgeoning field of computers where he was a specialist in many areas and technologies.
Outside work, Bob led a full life that included traveling, competitive running, orienteering (always a navigator), cycling and wine making. Mid-career saw him back in England where he found love again with his childhood sweetheart, Margaret and they soon returned to Canada.
In retirement, Bob & Margaret moved to a home overlooking the river in Campbellford, ON. Here, Bob continued his many interests and also used his computer expertise to maintain this squadron website along with his own, as well as make movies of his various adventures in life.
His love of planes and flying never diminished.
__________________________________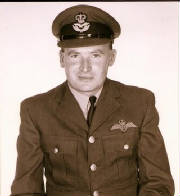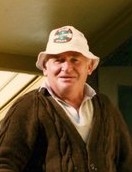 Emrys "Taffy" Evans
22nd October 1934 - 3rd March 2013
Born in Wales, Taffy moved to New Zealand with his family in 52. A few years later, on a trip to Canada, he ran out of money and enlisted in the RCAF! Flew with 416 from 1957 until the disbandment, then joined 419 Moose Squadron. After returning to NZ, he flew with local airlines before hanging up his wings and working for the Civil Aviation Department. Married a nurse from Greymouth and raised six children.
_____________________________
W.G."Bill" Ferguson
(1962, Harvard crash, Penhold)
Bill "Fergie" was born and raised in Oshawa, Ontario. He joined the RCAF in 1956. Following pilot training and CF-100 OTU at Cold Lake, he was posted with his navigator Bob Gillet to 416 Squadron, St. Hubert. In 1960, he was posted to RCAF Station Penhold, Alberta, as a Harvard training instructor. While on a training mission, Bill died in a Harvard crash in February 1962.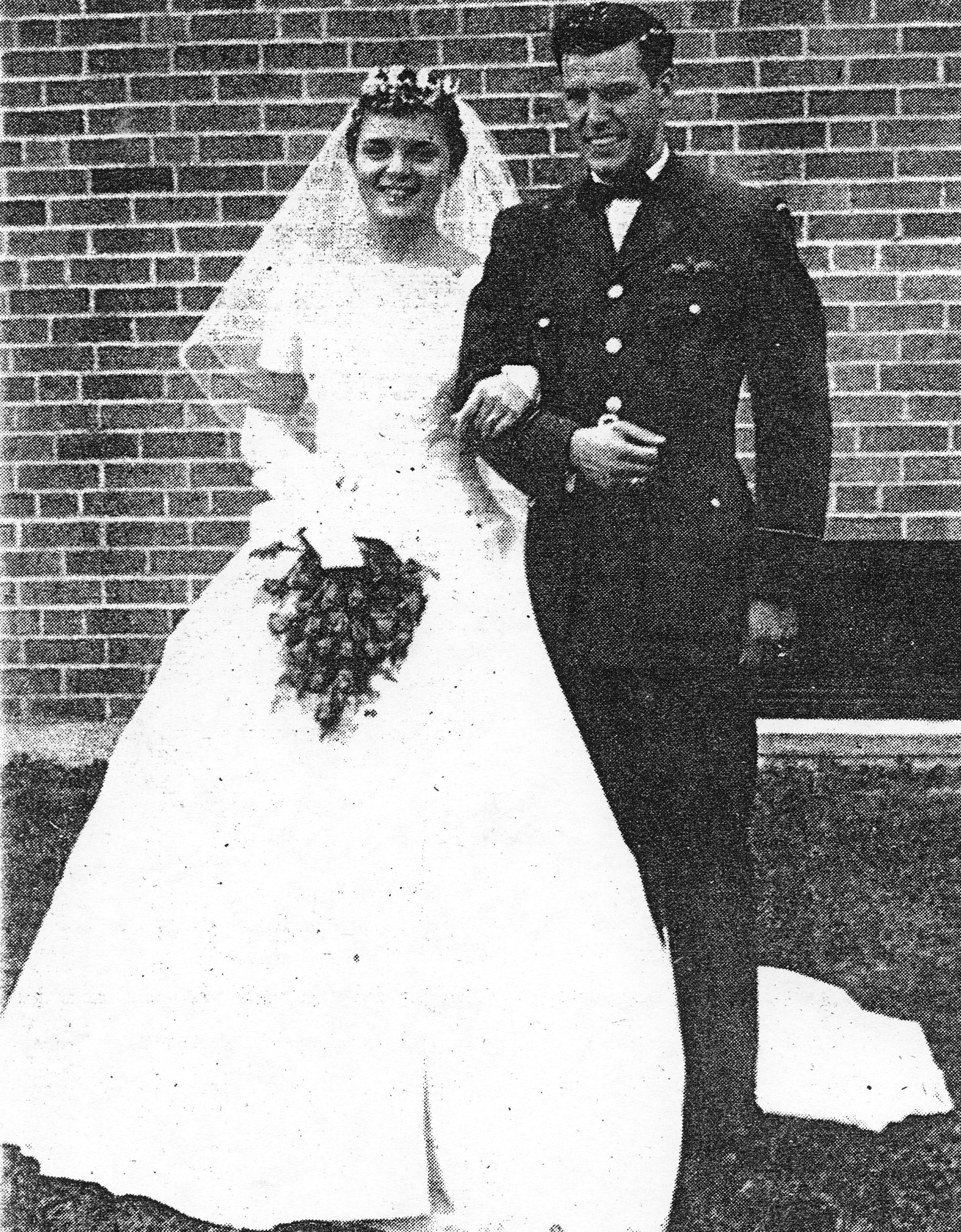 Bill Ferguson and his beautiful

new bride Joyce.....1960.

______________________________

Rex Ernest Fulcher

(Tuesday, January 14th, 2014 in his 90th year.)

Rex had served in WWII as an air gunner, then converted to pilot status and served as an instructor at the NATO Flight School in Centralia during the Korean War, before joining 416 when it was reformed in January 1957. After retiring from the air force, he worked as a counsellor in the Saskatchewan Healthcare System and for Corrections Canada.
____________________________
D.J. "Dan" Gagnon
(Died 17th February, 2016)
Squadron Leader Daniel (Dan or Danny) J. Gagnon was 416's last Commanding Officer in the CF-100 era. He took over from Ron West and led us until the fateful disbandment in 1961. Details of Danny's life after this are somewhat sketchy, but they read something like this:
For some time he was the Commandant of the Quebec City Citadel. He became CF-101 qualified and was the CO of RCAF - oops, sorry! - CF Bagotville. In later days he served on the B & B (Bilingualism and Biculturalism) Commission as it applied to the Canadian Forces. With his military days over, Dan retired to Ottawa; his last "parade" with 416 was in 2010, at the Edmonton reunion, which he attended with his partner Olga Vanier.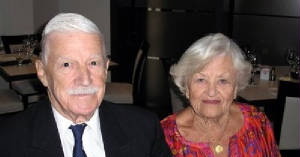 Dan and Olga at Edmonton
_________________________________
P.B. "Pat" Gillette
(1961, Chipmunk crash, Centralia)
__________________________________________
Joe Gulyes
Left us Sunday, 9th November, 2008
Suddenly, while enjoying his last drink with a buddy.
Joe and navigator Bert Legg were part of the 425 "splinter group" that formed the original 416 on its reactivation as a CF-100 squadron. (While they were on course at 3 OTU they had a double flameout and did a nylon recovery.) From early '57 until he left the RCAF in March '59, he and Pete DeSmedt were the squadron Simulator Crew. He then joined TCA, only to be made redundant in 1961 when the airline dumped 102 pilots. (Willy Milne was also one of them.) After seeing the world flying with the RAF and Quantas, Joe rejoined TCA in 1966 and ended his career as a 747 captain.

One of Joe's final contributions to 416 Sqdn was the commissioning of a painting of 18759 for himself and the squadron. Joe died before its completion, so he never saw it. For the full story, go to the link above, and to the painting's full story.
________________________________
Lyle B. Hall
__________________________________
Frank R. Hamill
__________________________________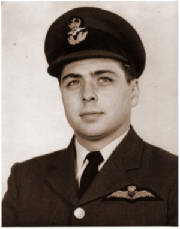 Jack "Jake" Haycock
September 6th 2009, aged 73
Jack served in the RCAF from 1954 to 1966, then with Air Canada from 1966 to retirement in June of 1996. A highly regarded pilot, Jake was a staunch member of 416, for whom he flew (with nav Dave Lennox) from 1959 until the fall of '61 disbandment.
Jake's passion in retirement was golf and the camaraderie he shared with all his golfing buddies, especially in competition for the Punchbowl Open Golf trophy, which he proudly won in the last week of his time with us.
____________________________________
Bill "Red" Henderson
____________________________________
Stewart Anderson "Stubby" Holmes
d. September 26th 2013 in Kelowna B.C.
A lynx pilot from early '58, and a stalwart member of the HU rugger team, Stubby slipped the surly bonds at the age of 86.
____________________________________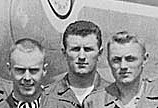 Andy, with Gord Paler and Russ Murrell

Andy in his later years
Andy Hartford (he was Andy Horoshko on 416)
Died March 4th, 2015, aged 75
Andy came on board as Danny Gagnon's Nav/AI sometime in 1960, and stayed until the bitter end. After leaving the Air Force, he tried his hand at a number of professions, finally becoming a family dentist in Edmonton. A life well lived.
__________________________________
Bert Legg
d. 1977, Belvedere, Kent, UK
Bert and his pilot Joe Gulyes were part of the 425 "splinter group" that formed the original 416 on its reactivation as a CF-100 squadron in '57. ______________________________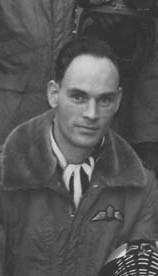 Ralph in 1957
D.A. Ralph Lince
d. 1993
Before 416 Ralph was an exchange pilot with the USAF at Nellis AFB flying F-86s. He became B Flight Commander at the '57 startup. (According to Pete DeSmedt, he helped the bachelors survive the Montreal scene!)
______________________________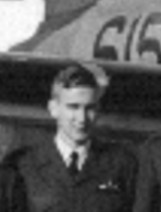 Clive in 1960
Clive Loubser
d. 2000
After leaving 416 in 1961, Clive converted to CF104 Starfighters and served at air bases in West Germany. He retired to his native South Africa in 1987, after receiving a trophy from Lockheed celebrating 3000 hrs on type (CF104).
______________________________
C.J. MacGillivary
______________________________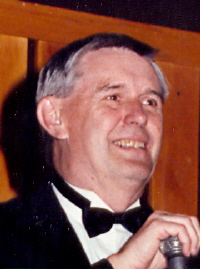 Tex in formal attire
David "Tex" McCheyne
December 8th, 1936 - October 10th, 2010
... after a long and courageous battle with cancer. Dave, together with pilot and long time friend Trom Tremblay, was an early member of the new 416, and later on he and Trom ran the flight simulator. Following his air force career, Tex was an Air Canada pilot for 30 years.
_______________________________________

Brian McKay
Brian McKay
1935 - 2018
Captain Brian B McKay "flew west" on October 13th 2018. He was 83 years old. Brian was born in Calgary Canada where he was raised and educated. He joined the RCAF fulfilling his dream of flying. Brian continued his life long passion for flying when he joined United Airlines, a job he held for 31 years. He retired to his farm in Redmond WA in 1995. He leaves behind his wife Colleen, two brothers, two sisters-in-law, a niece and six nephews.
_______________________________________

Ron in 1959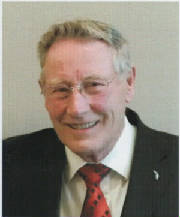 Ron in later years
S. Ron Meek
15th July 1935 - 18th November 2015
Ron was born in Nipawin, Saskatchewan. He came on squadron sometime in 1958 with Pilot "Mac" MacGillivary, and later – after Mac's leaving, flew with Ray Amey. After leaving the Air Force, Ron, a deeply spiritual man, served as a Bishop in the Church of Jesus Christ of Latter-day Saints. A recent goal was to "golf his age" which he accomplished this summer just before the course closed.
______________________________
W.D. "Willie" Milne
Piper Comanche crash, 1st June 1971
A member of 416 from its reactivation in 1957, Willie followed Joe Gulyes to TCA in 1959 – then back out in 1961! He made international headlines in October, 1963 when, after flying a light twin to Cuba from Florida, he was temporarily detained at Castro's invitation! The Cubans trumped up some sort of case, but after some diplomatic flurry Willie was released.
He died tragically in 1971 while checking out a student pilot.
(Thanks to ex-419er Harry Kelly, one of Willie's drinking buddys, for some of the story.)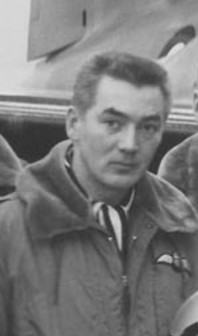 Willie February 1957
______
_____________________
21 May 1933 – 21 August 2007
Claude joined the RCAF on his 21st birthday,
after getting his first taste of flying as an air cadet.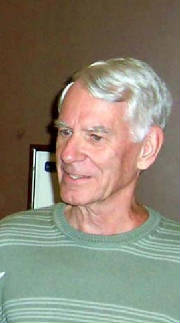 After the usual period of pilot training, he converted to CF-100s and joined 425 Squadron at St. Hubert in August 0f '56. When 416 was formed six months later he joined it as a Flight Commander under "Smokey" Drake's leadership. Claude left 416 in November of '58 to become a test pilot with No. 129 Ferry Flight in Trenton, where he flew a variety of aircraft (including Klunks!) in a maintenance and delivery role. Set to make the RCAF his lifetime career, Claude became – like so many others – disillusioned by Black Friday (the Arrow cancellation, 1959); he decides to leave the service at the end of his present term of service. His last big ferry operation was in the Colombo Plan initiative to deliver T-birds to the Turkish Air Force. Claude flew his last RCAF mission on 4 March 1960.
His gifts to our squadron? The first generation of this web site, built with loving care by Claude over many years, and a Pilot's Diary.
______________________________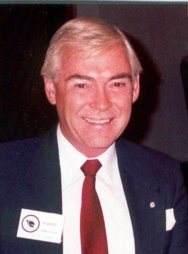 Barrie Mootham
27th December, 1939 – 23rd May, 2011
After serving as a pilot with 416, Barry went on to a successful career in commercial aviation. He faced his final battle against cancer with dignity and courage. Following is Barrie's last note to his friends, penned four days before his passing:
"Do I get the last word? Dang!! Most people do not live their 'dream come true'. I did. I became an aviator with the RCAF, flew all of TWA's planes, and later Cessnas for Comstock Air Services. Love to all, Barrie."
___________________________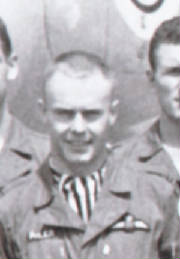 Gord in 1961
Gordon "Gord" Paler
29th March, 2014
After a brave battle against cancer. Gord was a B Flight pilot (with navigator Pete Donnelly) until we disbanded in September 1961. He went on to a career as an Air Canada captain.
__________________________________________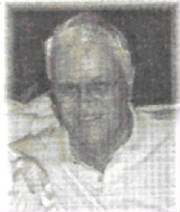 Thomas Gilbert "Gil" Phelan
3 March 1932 – 7 June 2008
Gil was born and raised in Montreal, where he attended D'Arcy McGee High School. He entered RMC in Sept. 1951 and specialized in Physics and Math, graduating in May 1956 and granted a BSc Degree in 1961. While at RMC he continued with his hockey craze as a goalie for the junior and senior teams and at this time was nicknamed 'Tony'. Summer RCAF navigational training took place in Summerside, PEI and Winnipeg.
Gil's military career started in June 1956 with the Air Observer course at Winnipeg; he continued through Cold Lake, arriving at 416 Squadron, St.Hubert with pilot Clive Loubser in 1957. Gil remustered to Ground Crew in 1958 and went on to become an Armament Officers course instructor. He ended his RCAF career in July 1963, at which time he was Base Armament Officer at RCAF Centralia, and went into the high school teaching profession at Sydenham High School (SHS) in Sydenham, ON.
____________________________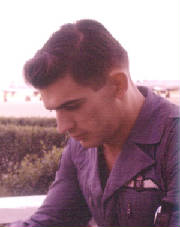 Dave "Doc" Purich
d.1998 Cancer
Picture was taken sometime in 1960; Dave was on standby and playing a fearsome round of bridge!
__________________________________________
Karl Robinson
21st May 2002 - Glider crash
___________________________________________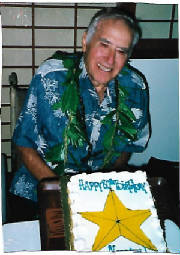 Norman Smith
24th Apr 1920 - 23rd Sep 2004
Norman John Smith loved to fly... he preferred the seat of navigator to that of pilot as it provided him with the opportunity to create and plot maps. One of his favourite aircraft was the Spitfire, of which he kept a model in his home office. In WWII Norman was awarded both the Distinguished Flying Cross (DFC) and Pathfinder medal (flew 33 missions).
One of his happiest times was when he was based at the DEW line in 1957. Even though this post took him away from his family for one year... he had the opportunity to design some of the first maps for northern Canada. Latitude-longitude was a language Norman loved to delve into. When he and his wife Janet moved to Hawaii in 1985, he could hardly wait to visit the independent large telescope observatories located at the Mauna Kea Observatory summit on the Big Island.
Norman was also a lover of the ocean. His favourite time of the day was sitting on the lanai of his home, in Milolii, Hawaii, he shared with Janet. Norman passed on September 23, 2004 in his Hawaii home. Per his request, his ashes were spread over the Hawaiian ocean waters near the Kona pier. Norman was survived by his wife Janet (passed January 2017), his son Hugh John Smith and daughter Virginia Clare Smith.
____________________________________
Roger Smith
___________________________________________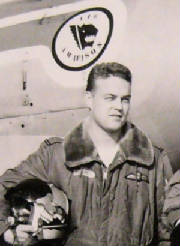 Lorne Dale "Sparky" Sparks
9th March 2010, aged 74
A true son of the prairies, Lorne was born in Sedgewick, Alberta in September of 1935.
As "Punchbowl 16", he flew with 416 from February '59 to May '61, after which he was spirited away to serve out his time at RCAF Holberg, the Western end of the Pine Tree Line. Back in Edmonton, Lorne became a teacher, in which capacity his laid back, cheerful ways earned him both respect and popularity. He spent his last years in Chemainus, BC, where he skippered his own boat for fishing and sightseeing cruises.
_______________________________
Jim Stinson
_______________________________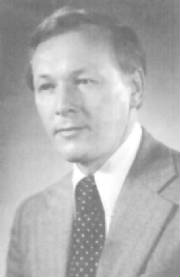 Kenneth Frederick (Ken) Stubbings
25 June 1934 - 11 September 2003
Born in Regina, Saskatchewan, passed away in Nanaimo, British Columbia.
________________________________________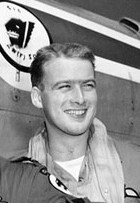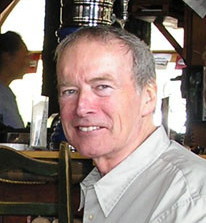 Jacques Turcotte
3 February 1938 - 25 January 2014
As Punchbowl 5, Jacques flew with pilot Robbie Robinson on 416's B Flight from late 1957 to 1960. He then served in Germany during the Berlin Wall crisis before leaving the air force in 1964. In 1967 he set up his own company, Solac Tubes in St. Jerome, which produced steel tubing. After retiring in 1987 he and wife Lise successfully raised show rabbits. In 1992 they re-met airline pilot Vern Matheuzik, and so reconnected with 416. After 3 heart surgeries and other problems, Jacques passed away peacefully of heart failure.
________________________________
H.R. "Bob" Wanless
d. 1995
________________________________
Alvin H. "Al" Wardstrom
Apr 17th 1938 - Nov 15th 2018
Al passed peacefully at the Royal Inland Hospital in Kamloops, BC with his family at his side.
___________________________
Squadron Leader Roland B "Ron" West, DFC, AFC, CD
1919 – July 2001
Roland B. (Ron) West was born at Medford, Nova Scotia on 25 January, 1919 and was educated there and in Kentville. He was a Bay of Fundy boat pilot before joining the RCAF in 1941. Awarded his pilot's wings in April of 1942, he served for a period as an instructor at 111 OTU in Nassau and then flew anti-submarine patrols with 117 Bomber Reconnaissance (BR) Squadron. In 1945 he was awarded the Distinguished Flying Cross for outstanding service and devotion to duty.
Postwar, Ron attended Staff College then was posted to 101 Composite Flight in Dartmouth engaged in Search and Rescue Operations. When 103 Rescue Unit formed, he became one of its first pilots and later moved with the unit to RCAF Station Greenwood. It was while at this location that he performed two outstanding rescue operations with a Canso aircraft that demanded his utmost skill as a pilot. The first was to Harrington Bay under severe weather conditions. After effecting the rescue, the patient was transported to Goose Bay, Labrador. While at Goose Bay, another call was made on him to carry out a second rescue at Mutton Bay, where a seriously ill woman required hospital treatment. Again severe weather prevailed as did extremely rough water conditions in the Bay. Despite the weather and rough water damage to the aircraft, Ron made a near miraculous take-off and delivered the patient to Halifax. For these actions he was awarded the Air Force Cross.
Later that same year, 1948, Ron West became the third RCAF recipient of the Trans Canada (McKee) Trophy as the outstanding aviator of that year. This was in recognition of his more than 2000 hours on rescue operations and for his participation in the first large-scale rain-making operation that relieved the drought conditions then existing in the area of Sault Ste. Marie, Ontario.
Subsequently Ron served as an instructor, as OC Flying at the Navigation School in Summerside, and as Operations Officer at Goose Bay. He then underwent conversion training to jet aircraft and flew CF-100 aircraft with 416 All-Weather Fighter Squadron, becoming Commanding Officer in August 1959.
Next, at the Canadian Armament Research and Development Establishment (CARDE) he flew extensively on the testing of airborne infrared detection devices. During this period he also commanded the CARDE CF-100 Detachment at Patrick Air Force Base in Florida, assisting the Americans in tracking the re-entry of intercontinental missiles. He completed his service in charge of all RCAF aircraft ferry operations and retired in 1966. Ron was inducted into the Aviation Hall of Fame in 1974 for noteworthy contributions to aviation in Canada.
Ron died in July 2001, and is buried in his hometown of Medford, Nova Scotia.
Robert Wilson
d.2002
_______________________________
The last entry in our memorials page did not fly with 416, but he deserves a place here. While not the first to saddle up and ride the Clunk (that honour went to Albertan Bill Waterton), he was the first - if not only - pilot to take her supersonic!

Janusz Zurakowski
12 September 1914 - 9 February 2004

Jan, or Zura as many knew him, was born in Russia and fled with his parents to Poland after the Russian Revolution. He became a fighter pilot, fought with the Polish Air Force when the Nazis attacked Poland, and ended up in England flying with the RAF. Jan was credited with six kills as a Spitfire pilot in the Battle of Britain, for which he was decorated. After the war, he was a test pilot in Britain as well as an accomplished air show performer. Jan Zurakowski joined Avro Canada on 22 April 1952, the day after he moved to Canada. He became chief experimental pilot and led the flight testing of the CF-100 and later the CF-105. Zura became the first person to break the speed of sound barrier in a straight wing aircraft, without rocket power, in a CF-100 - in a dive! As the chief test pilot of the Avro CF-105 Arrow, he took it for its maiden flight on 25 March 1958. He retired from flying in 1959 and built a thriving resort business in Barry's Bay. Awarded the McKee Trophy in 1958, appointed to the Canadian Aviation Hall of Fame in 1973 and many other honours including the Zurakowski Park in Barry's Bay dedicated in 2003. Through all the awards and fame he remained a very quiet, unassuming gentleman.
____________________________________